Petrol in Diesel Car Minster
If you have put petrol in your diesel car in Minster, call your local Fuel Busters technician on:
07817 728 385 or 07873 355 562
Minster, also known as Minster-in Thanet is the largest civil parish in the Isle of Thanet district of Kent.  Minster is on the north bank of the River Stour and is located to the west of Ramsgate and north east of Canterbury.  Kent's International Airport is north east of the village.
Fuel Busters are Minster's leading fuel drainage specialist, we can be with you and your car in no time at all as all fuel drainage experts are based in close proximity to your location.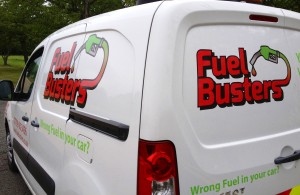 Fuel Busters have a team of highly trained and skilled fuel drain engineers on call 24 hours a day, seven days a week who are based in Minster providing the areas leading fuel drainage service, so if you've mixed it we will fix it.
What to do if you have put petrol in a diesel?
If you have put petrol in a diesel car it is important that you do not start the engine, this could cause expensive damage to your car. If you have put petrol in a diesel car and you are in Minster, then call Fuel Busters directly on:
07817 728 385 or 07873 355 562
We promise that a Fuel Busters qualified and trained engineer will be with you directly and will have your car fixed and on the road again soon after that.
The Fuel Busters Price Guarantee
Fuel Busters provide one of the most environmentally and cost efficient services in the Minster area. Remember we cover all areas in and around Minster including Monkton, Cliffs End, Manston, St Lawrence, St Nicholas-at-Wade, Birchington, Garlinge, Ramsgate, Broadstairs, Margate, Preston, Upstreet and Reculver so if you have accidentally filled your car up with diesel call Fuel Busters.  If you mix it, we will fix it.