Wrong Fuel in Your Car Petworth
If you have put the wrong fuel in your car in Petworth, call your local Fuel Busters technician directly on:
07799 003 456 or 07730 385 930
Petworth is a truly beautiful market town in the west of Sussex, at the junction of the A272 and A283 roads.  Probably best known for its local 17th century stately home Petworth House which is now in the care of the National Trust.  The market square has been the heart of the town since at least 1541.  The town is a well known haven for antique hunters with over 30 antiques shops to browse through.  An annual fun fair is held each year on 20 November, its roots dating back to 1666 at least according to an article in the London Gazette of November 1666 which states that the fair will not take place that year due to the vast number of plague cases in England.
Fuel Busters are Petworth's leading fuel drainage specialist, we can be with you and your car in no time at all as all fuel drainage experts are based in close proximity to your location.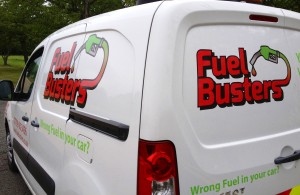 Fuel Busters have a team of highly trained and skilled fuel drain engineers on call 24 hours a day, seven days a week who are based in Petworth providing the areas leading fuel drainage service, so if you've mixed it we will fix it.
What to do if you have put petrol in a diesel?
If you have put petrol in a diesel car it is important that you do not start the engine, this could cause expensive damage to your car. If you have put petrol in a diesel car and you are in Petworth, then call Fuel Busters directly on:
07799 003 456 or 07730 385 930
We promise that a Fuel Busters qualified and trained engineer will be with you directly and will have your car fixed and on the road again soon after that.
The Fuel Busters Price Guarantee
Fuel Busters provide one of the most environmentally and cost efficient services in the Petworth area. Remember we cover all areas in and around Petworth, including Byworth, Tillington, Fittleworth, Lodsworth, Balls Cross, Graffham, Lickfold and Lurgashall, so if you have accidentally filled your car up with diesel call Fuel Busters.  If you mix it we will fix it.
Pro Fuel Recovery Ltd 2 Blackhaven Close Paignton, Devon TQ4 7LU Tel: 07799 003 456 Company No. 08543854